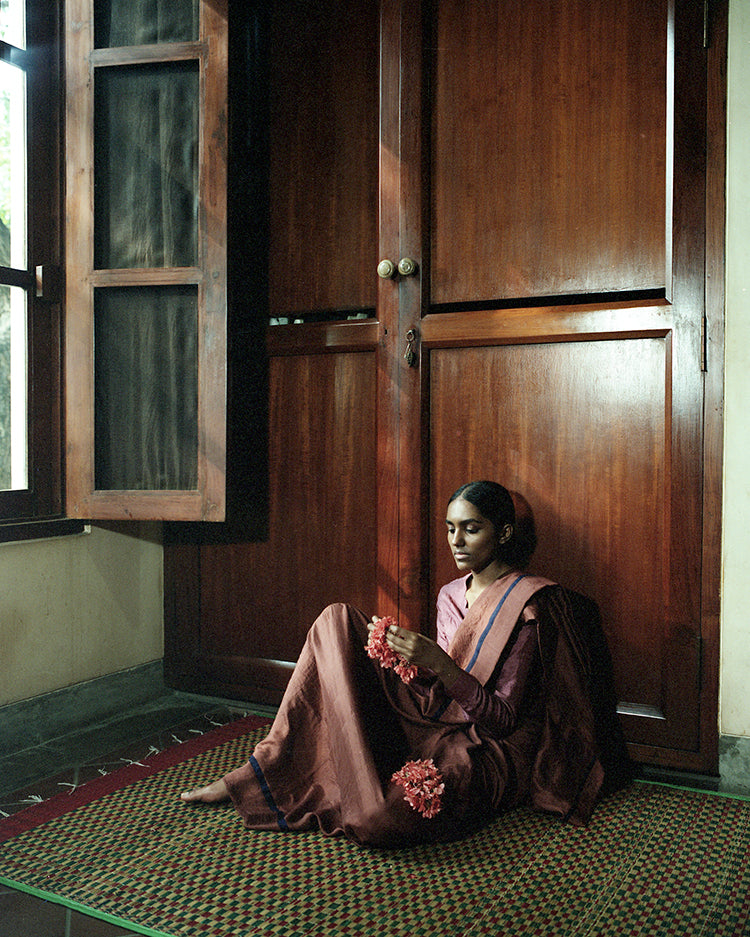 Made in Pondichéry
Influenced by the mix of cultures that the country has to offer in terms of music, art, literature, and textile, Naushad Ali also takes inspiration from Pondicherry where Tamil and French cultures go hand in hand.
The signatures of the brand are its use of heritage fabrics with attention to detail, its minimal and modern tailoring, and its small-batch production mindset. Since its launch in 2015, Naushad Ali has been dedicated entirely to working with artisans in India and focusing on their traditional techniques 
Awarded the Grazia Magazine's Young Sustainable Designer of the Year in 2016, followed by Elle India's Sustainable Designer of the Year in 2019. Naushad Ali was shortlisted to represent India in the International Fashion Showcase (IFS) in London, 2019.